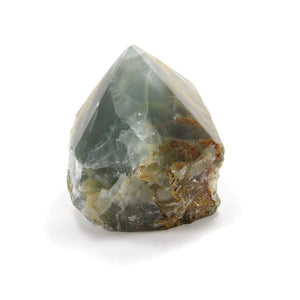 Blue Onyx is a stone you want to place anywhere you need strength and attention. It will help bring you the positive energy and focus to overcome challenges or complete a project. We like to put it in the office and studio while working on new projects.
This is a unique item, you will receive the exact product pictured. Item weight 255g.
Item: semiblu0008
*capturing the beauty of crystals can be tough with just a few photos. If you want to see this item in more detail, send a message in instagram @darkdesertminerals; let us know the item number and we can try and capture it for you.